Tempe All-City Association
Sports Awards Banquets
Since 1982/83



Vanessa, the daughter of Chris and Esther Davis, is a senior at Desert Vista High School, carries a cumulative GPA of 4.0 (4.61 weighted) and a class rank of 49 out of 706 students. She has been selected to the Tempe All-City Track and Field team for pole vault all four years of her high school career. Vanessa's honors include the Arizona Division 1 State champion in 2013 and 2014; Arizona All-Star track team in 2013 and 2014 and the Chandler Rotary Outstanding Field Performance in 2014. She set the Arizona State sophomore and junior class pole vault records, the Chandler Rotary Invitational meet record and the Peoria and Aztec Invite records. She has been an AIA Scholar-Athlete all four years, was the Desert Vista Junior Scholar-Athlete of the Year in 2013-14, and is the current Desert Vista Varsity Track Team Captain.
Accepted to ASU's Barrett Honor College as a Biomedical engineer major, Vanessa received a track scholarship, and is ranked among the top 12 female high school vaulters (13'0') in the nation. Additionally, she has been a qualifier at the Youth World Trials in 2013, the Junior National Championships in 2014 and the New Balance Indoor Nationals Elite division in 2013-15. Vanessa took 4th place in the Elite Division at the prestigious Arcadia Invitational in 2015.
Some of Vanessa's other activities include the National Honor Society, Rho Kappa National Social Studies Honors Society, Varsity Dive, the Spanish Club and the Advanced Dance team. Vanessa is a three-year Captain at the Ultimate High Track Club and is a student leader and volunteer at Mountain Park Community Church. She's been involved in Relay for Life and enjoys playing the piano.
Congratulations to Vanessa Davis, our 2014-2015 Kori Jacobson Excellence Award Winner.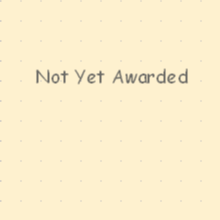 Kori Jacobson Excellence Award